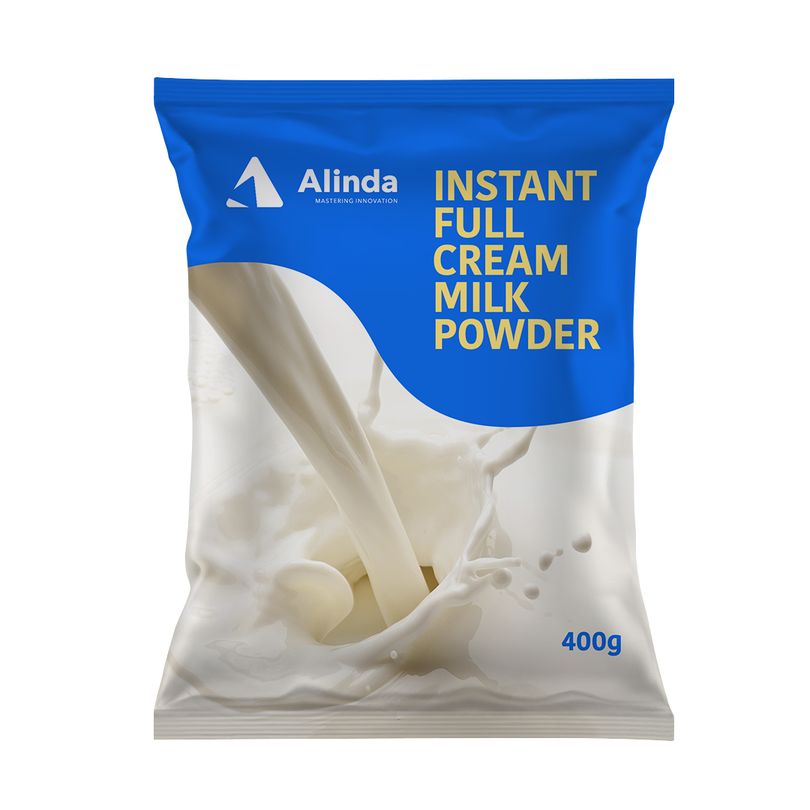 Just Milk!
Full Cream milk powder is natural fresh milk in powder form. It can be recombined to liquid milk and used directly. Also can be used as it is, by direct addition of the powder in the formulation.

The product is available in regular and instant versions with fat content between 26% - 30% and protein content between 6% - 26%.

Available also enriched with vitamins and minerals.
CHARACTERISTICS:
White to yellowish colour, free flowing powder, typical milky taste and smell without foreign odour.
APPLICATIONS:
Confectionery, milk chocolate, bakery, beverage whiteners, ice cream, chocolate drinks, yoghurts, frozen foods.
BENEFITS:
Good nutritional value, soluble ingredient, rich in natural milk fat, emulsifying capacity, smooth mouthfeel, natural milky taste and odour, great milk solid.
TYPICAL CHEMICAL PARAMETERS:
| | |
| --- | --- |
| Protein (%) | ≤ 26 |
| Fat (%) | ≥ 26 |
| Moisture (%) | ≤ 4,0 |
| Insolubility (ml) | ≤ 1,0 |
| Lactose (%) | ≤ 44 |
| Purity (disc) | A, A/B |
STORAGE:
Product must be stored in a cool, dry place, at temperature below 25°C and relative humidity below 65%, product has a 2 years shelf life in the original packaging.
Packaging options
Our facilities incorporate state of the art technology that brings efficiency and flexibility in delivering the right product for your market.
Available packages:
200gr. (pouch)

400gr. (pouch)

800gr. (pouch)

1kg (pouch)

10kg (4-layer kraft bag with PE inner bag)

25kg (4-layer kraft bag with PE inner bag)
Tailor-made solution
With a view to constant product development, Alinda invests in research and development with ultimate goal to offer product solutions that perfectly meet our customers' expectations. Our pilont plant along with our R&D team is ready to follow your needs and propose the right solution for your market.
Private Label
Our company has successfully transferred its know-how to the field of Private Label. We always design based on customer requirements dairy products that meet the modern needs of the consumer public. We maintain high quality standards in private label products which allow our customer to create his own profile in the PL product category.