Easy Sponge Cake Mix
Alinda's "Easy Sponge Cake Mix'' is a solution for every possible user including hotels, restaurants, pastries but also for the consumer to achieve a really nice sponge cake with many applications.
Chocolate Sponge Cake
Instructions for use:
''Easy Sponge Cocoa Cake Mix'' – 500g

Eggs – 260 g (5 pcs)

Water – 90 g
Blend all the ingredients together, then beat them in the mixer using a thin wire whisk for about 7 min. Pour the dough into baking tins. Bake at 190ºC for about 30 minutes.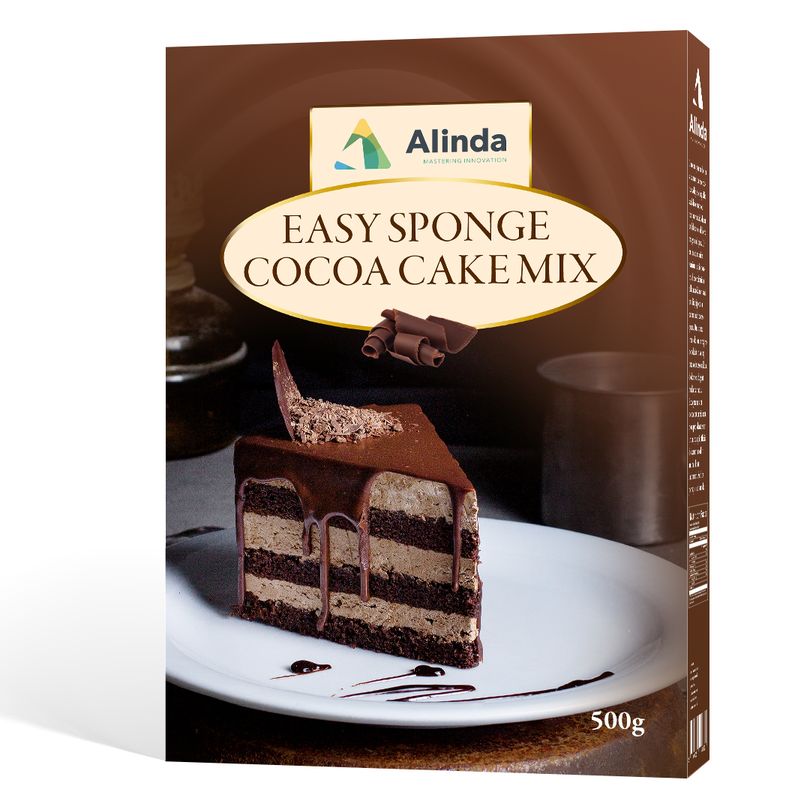 Ingredients:
Sugar, wheat flour, wheat starch, aerating agents (emulsifiers, powdered milk), raising agents.
Packaging:
Want to know more about our products?
Let us know your needs and make it happen.